Creating Immense Value for NewKota and Minot
Minot is full of so many talented, kind, and hardworking individuals. Through our collective work, we make Minot an outstanding place to work and live. While the future is always uncertain, we can rely on each other to make Minot even greater. One of those talented individuals in Minot is Quinlan Axtman. While he is only 27 years old, Quinlan has created immense value—both for the company and Minot as a whole.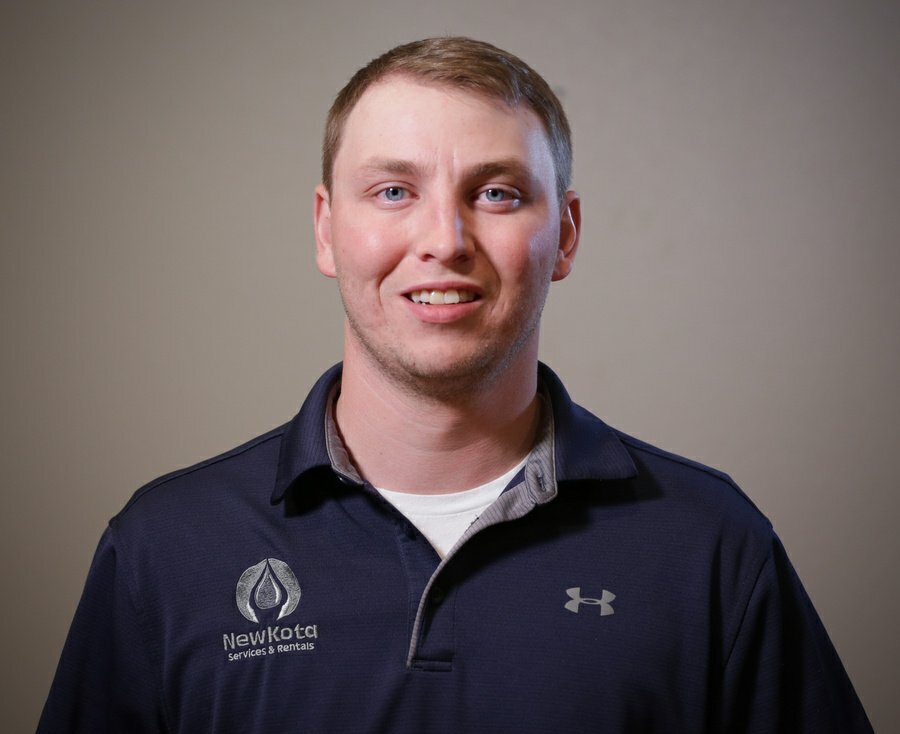 Quinlan is the North Dakota Health, Safety, and Environmental (HSE) Advisor at NewKota Services and Rentals. NewKota, which was formed in 2011, is an oil and gas company that offers an array of frac, completion, and drilling support equipment and staff. Its overriding mission is to provide the best possible service and equipment to all of its customers.
At NewKota, Quinlan has an extremely important role. His day-to-day work ensures that the company provides the safest possible environment for its employees. Not only does he help protect his colleagues on an ongoing basis, but his work ensures that the company complies with all necessary rules and regulations. Without him, it would be much more difficult for the company to protect its employees and contribute to Minot's growth.
Speaking with Quinlan, we discovered that he has a really interesting backstory. He is a smart and driven individual who has a passion for his craft.
The Journey to NewKota
Quinlan's road to NewKota involves stints at several other companies in the North Dakota area. His journey shows the importance of hard work and the willingness to be aggressive to take on new career challenges.
In 2012, Quinlan was working as a welder for a company called Do All Manufacturing, which was located in Glenburn. Do All Manufacturing was a fabrication shop. While he was working there, a company called Rekota worked with Do All Manufacturing to recertify a derrick.
Quinlan rewelded the derrick. At the same time, he had a lifelong friend that was working on that rig. Both Quinlan and his friend started discussing Rekota and the work that the company took on. Soon thereafter, Quinlan left with the rig and began working with Rekota.
Quinlan ended up working with Rekota for about one year. As he described, the opportunity wasn't the best fit for him. That being said, at the same time, he discovered the chance to work at NewKota. He also found out that Kent Kirkhammer, the CEO and founder of NewKota, was also a part-owner of Rekota.
In December 2013, Quinlan visited the NewKota shop and interviewed with Kirkhammer. Essentially, Kirkhammer transferred Quinlan from one of his companies to another company. His journey at NewKota was just beginning.
Embracing an Evolving Role
At NewKota, Quinlan started by leveraging his welding background. Specifically, he used his welding experience to maintain open tops that were damaged on location. He ensured that they were both safe on the road and on location.
About a year and a half later, NewKota discovered that it could start doing screenout operations. Because of this, Quinlan and his colleagues developed a plan to build a screenout skid, which is essentially a skid to hold the manifold and a full package of iron valves, nineties, pups, and 10-footers. Working with another welder, Quinlan built around 10 of these skids. When those skids went out into the field for a big client, he was one of the first operators as a hand on that project.
Ultimately, Quinlan really enjoyed working in the field. He enjoyed seeing the fruits of his labor in the real world. Not only was it satisfying to see his hard work, but Quinlan worked to identify new ways to improve field equipment and make it more efficient.
From there, Quinlan's continued to evolve. He started coming out of the shop and was more of a full-time welder for about two years. He focused on steaming in the winters and then production testing in the summers.
As he was laser-focused on doing the best job that he could in his current role, he jumped at the chance to become NewKota's HSE Advisor. It was the summer of 2018 and Quinlan leveraged his knowledge and field experience to obtain the position.
As he describes it, he brought the best of both worlds to the company in this new role. On one hand, he knew how operations actually worked. He knew the duties and responsibilities of NewKota's employees in the field. On the other hand, he knew what it took to help his colleagues safe as they were completing their jobs. That characteristic is within the entire NewKota leadership team. Everyone in the office knows what is required of those in the field, and using that knowledge, they can make better decisions for both field employees and the organization as a whole.
Helping NewKota Accelerate Forward
Quinlan has worked at NewKota for around eight years. During that time, he has seen plenty of changes occur within the company. Starting with rentals and open tops, the company has been able to pivot and navigate its way through tough macroeconomic conditions. For instance, during the downturn of 2015, NewKota focused on providing the best service to all of its clients—including combining rentals and operations to provide clients with better prices. The focus has been on providing the best service to clients and ensuring that NewKota employees have the proper resources and conditions to do their best work.
Individuals like Quinlan play a huge role in helping NewKota accelerate into the future. When asked what he loves so much about his job, Quinlan mentioned his ability to go out into the field and talk with his coworkers. NewKota employees aren't numbers on a spreadsheet or names on boards that they can move around. Instead, they are individuals with families. They have a passion for their craft and Quinlan wants to help them do it in the safest way possible.
The job is about having honest conversations. In the end, everyone is on the same team. With people like Quinlan at the helm, NewKota is in great hands.