The NewKota Gorilla Jack is designed to prepare artificial lift wells for suspension, including frac protection efforts, and general maintenance operations.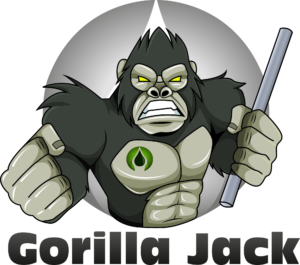 Designed to unseat and reseat bottom hole pump systems, with the installation of rod suspension tools (C & T tools), leaving sucker rods suspended for ease of maintenance.
Designed to work safely and effectively on wells of all depths and configurations, requiring less manpower on site.
The Gorilla Jack is easily rigged in with a specialized Jack Arm System, straddling the wellhead and effecting rod removal via a patent-pending system.
Compact and designed for easy transport, installation, and rig out, efficiencies are achieved by not having to manipulate surface pumps or adjust wellheads.
Protect your assets and perform routine well maintenance including flushing and stimulation with NewKota's Gorilla Jack. The Gorilla Jack was designed for light, remedial operations. With a two-man crew, the Gorilla Jack can perform tasks in a fraction of the time that it would take a typical workover rig. At Newkota safety comes first. With the Gorilla Jack, fewer operators on-site will reduce safety risks.